Modular, multi caliber, baffleless flowthrough sound suppressors – new generation controlled gas flow technology.
Silent Steel suppressors deliver an unsurpassed combination of sound suppression, muzzle flash reduction and dust signature mitigation without increased blowback.
Streamer
The Streamer is our largest suppressor. Through our experience in firearms and suppressor design we developed a suppressor that delivers the optimal balance between low backpressure, moderate sound suppression, size and weight. This model is suitable for full size rifle calibers like 308 Win. and 6.5 Creedmoor.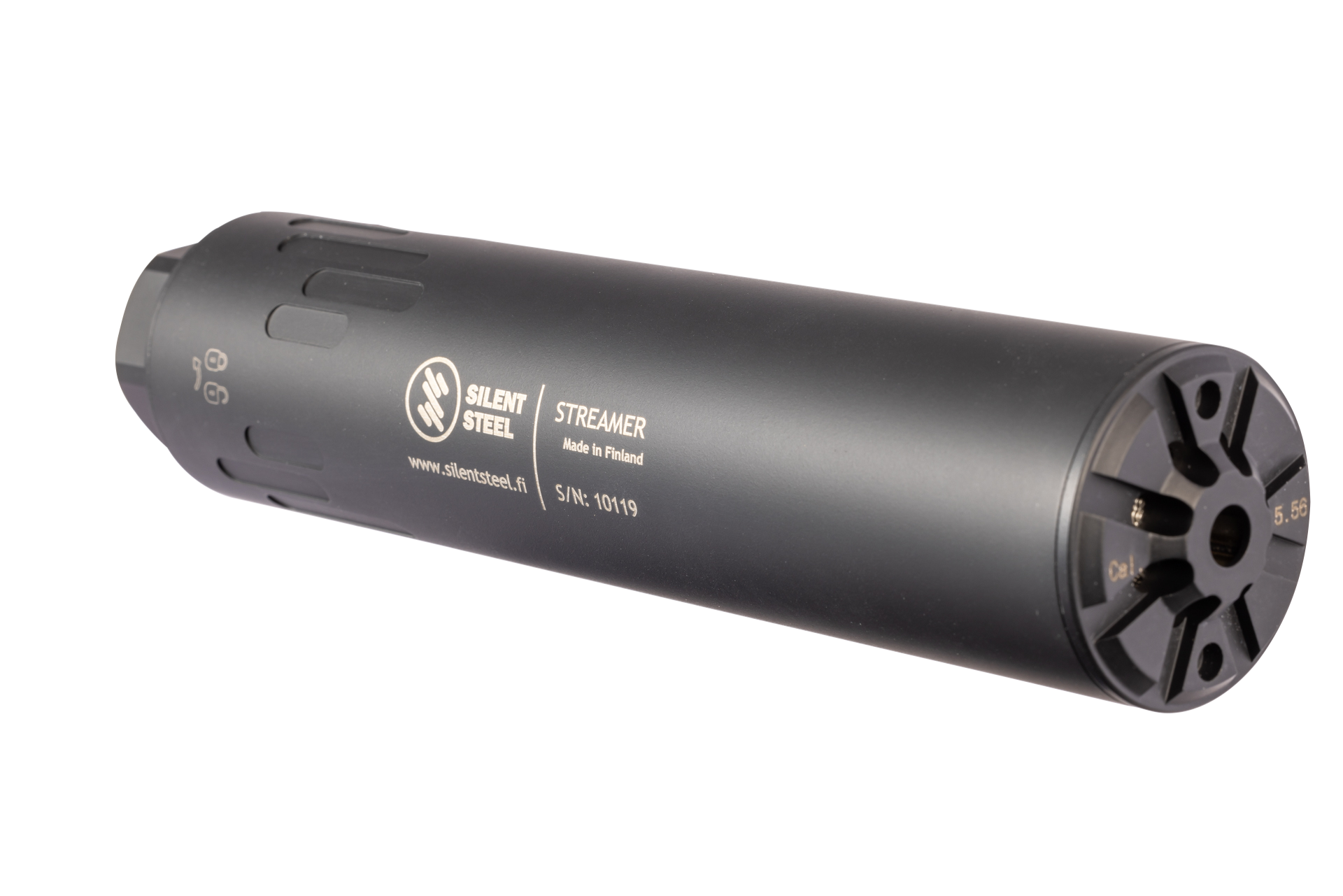 Compact Streamer
The compact model was developed to deliver good performance in a very small form factor. Reduced signature and zero muzzle flash in 15 cm overall length and 450 grams weight. Made from stainless steel to endure as much as possible. Compact model is ideal for 223 Remington, 300 Blackout, 7.62×39 and 9×19 calibers.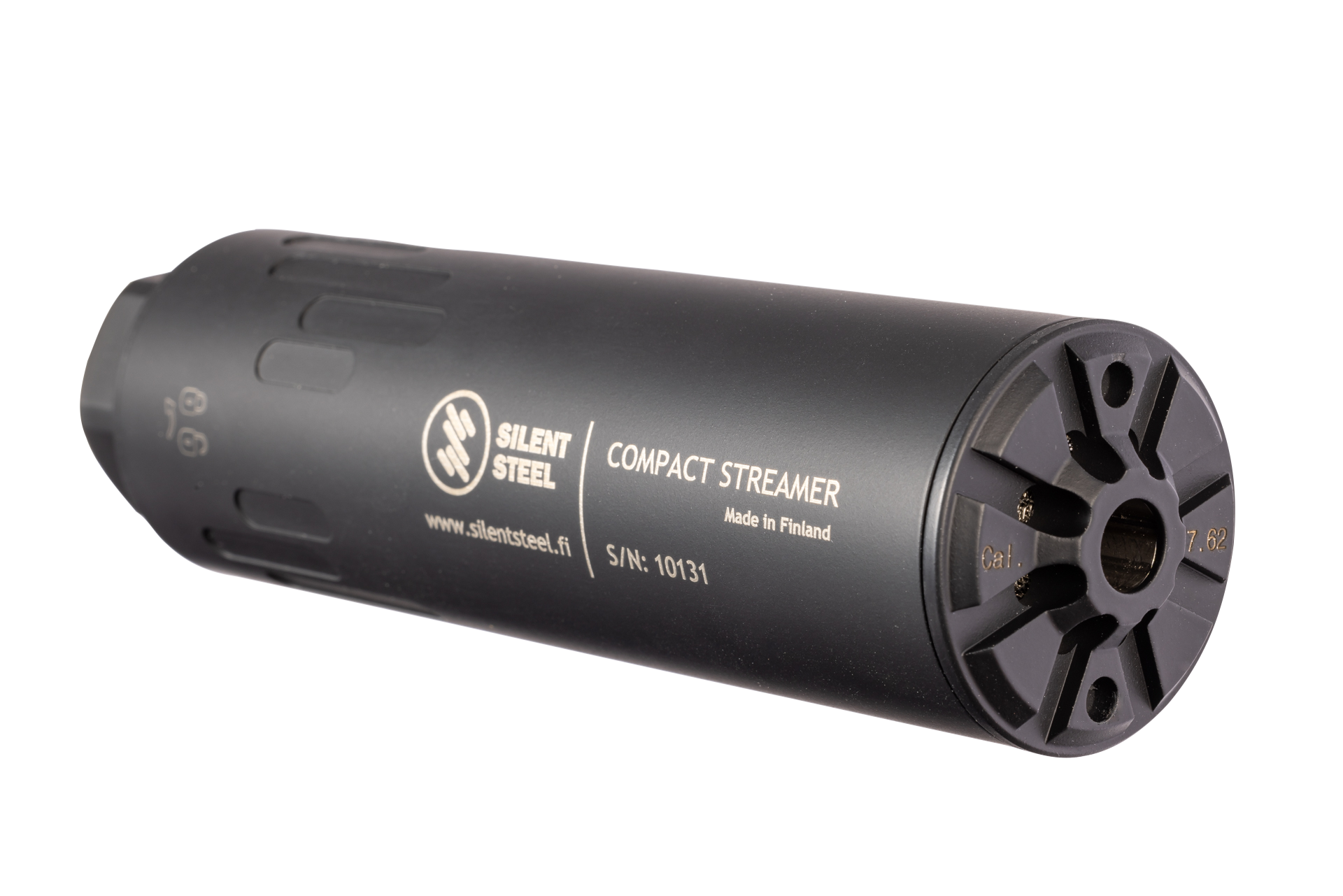 Micro Streamer
For customers who want to have a rifle that is as short and light as possible we developed our Streamer Micro, which almost delivers the feel of a muzzle break, but still reduces the signature significantly and makes short rifles safe to shoot without double hearing protection indoors. Streamer Micro is considerd more like a blast shield but it also suppress sound very effectively. It will deflect the sound forward instead of to the sides like muzzle brake. This will also be more pleasant to your colleagues when shooting side by side.
Silent Steel suppressors does not affect the cycle of KAR-21 rifle. It doesn't add pressure for the gas piston nor push gas through the barrel after the case is ejected.
Riku Hannukainen – Ensio Firearms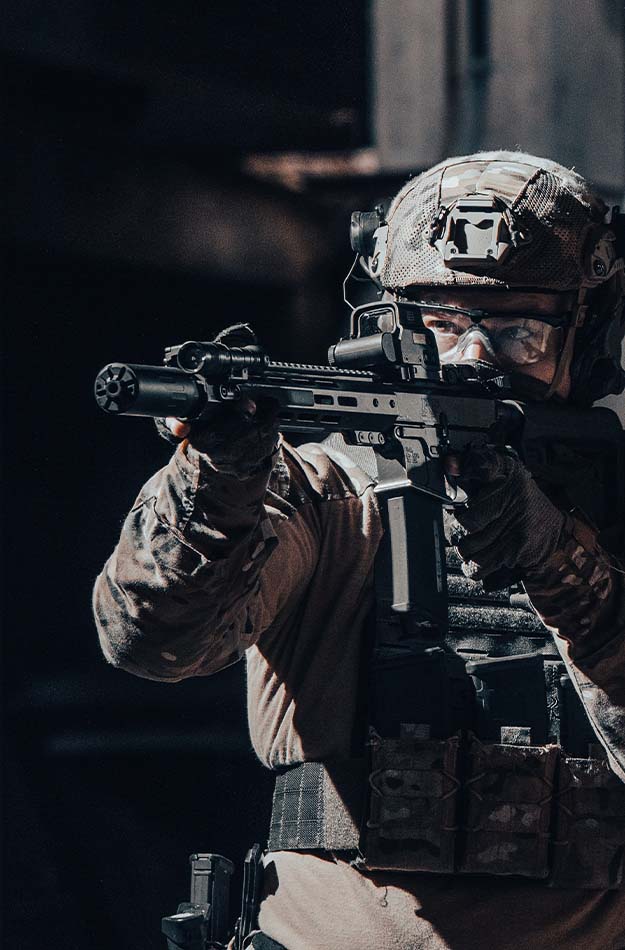 Uronen Precision UP rifles operates and functions with Streamer suppressors just like without suppressor, adjustable gas block is not needed.
Hannu Uronen – Uronen Precision