Our Products
Suppressing semiautomatic firearms can induce pressure related problems into the system. The result is higher component wear, malfunctions, gun fouling and a lot of toxic gases to the face of the shooter. Traditional baffle suppressors are ment to stop hot gases and keep them inside the suppressor. This is when the problems start with gas operated self loading rifles. The gas and pressure will find it way out and there are only two options with baffle suppressors, the narrow bullet channel in the suppressor and through the barrel back to the gun.
Mitigating all these problems, our suppressors are designed to increase backpressure as little as possible while maintaining good sound suppression and low weight. Our patent pending construction is very simple and effective.  It can be used in all, single action or gas operated selfloading, rifles.
There is no need to adjust or regulate gas systems or make any changes to rifle. Our baffleless designs slows and cools down the combustion gasses without stopping them. Controlled gas stream will flow through the suppressor and vent out from the exhaust holes at the muzzle of the suppressor. This continuous flow will also transfer a lot of heat out from the suppressor and the heat will not build up into suppressor.
Our simple QD system uses existing BoreLock muzzle breaks and flash hiders from Ase Utra, which makes our suppressors compatible with existing components minimizing adoption cost. At the same time the suppressor is lighter, will cause less backpressure and are more streamlined than current QD offerings. Designing these suppressors was possible through our years of experience working with and designing firearms parts and accessories and with the help of military and law enforcement.
To make our suppressors suitable for duty use, they are generally made from stainless steel. There are also models with aluminum body for pistol caliber carbines. All our products are designed and made in Finland and perform under the harshest of conditions. We are hunters, sport shooters and firearm enthusiasts with the goal of delivering suppression tools that solve common problems in the firearm industry.
Currently we offer 3 different types of suppressors. Our Streamer is the full size model, which delivers maximum suppression with still relatively light weight.
One size smaller is our Compact Streamer, which is only 15 cm long and 450/330 gram light.
For customers who want to have a rifle that is as short and light as possible we developed our Micro Streamer, which is more like a blast shield and it delivers the feel of a muzzle break, but still reduces the signature significantly and makes the rifle safe to shoot without double hearing protection indoors. Micro Streamer adds lenght only 5cm after muzzle device.
PCC's are getting more and more popular and Compact and Micro Streamers are now available in 9mm with aluminum body.
How to buy our products
For orders inside Finland, please fill out the order form below. We will contact you via email with the current availability.
Please be ready to send a picture of your ID and gun license via email. We comply with all current laws and sell only to persons that are able to own our products.
Our products will also be available at selected retailers.
For sale arrangements outside of Finland, please contact us via our contact form.
For sale arrangements outside of Finland, please contact us via our contact form.
Silent Steel suppressors does not affect the cycle of KAR-21 rifle. It doesn't add pressure for the gas piston nor push gas through the barrel after the case is ejected.
Riku Hannukainen – Ensio Firearms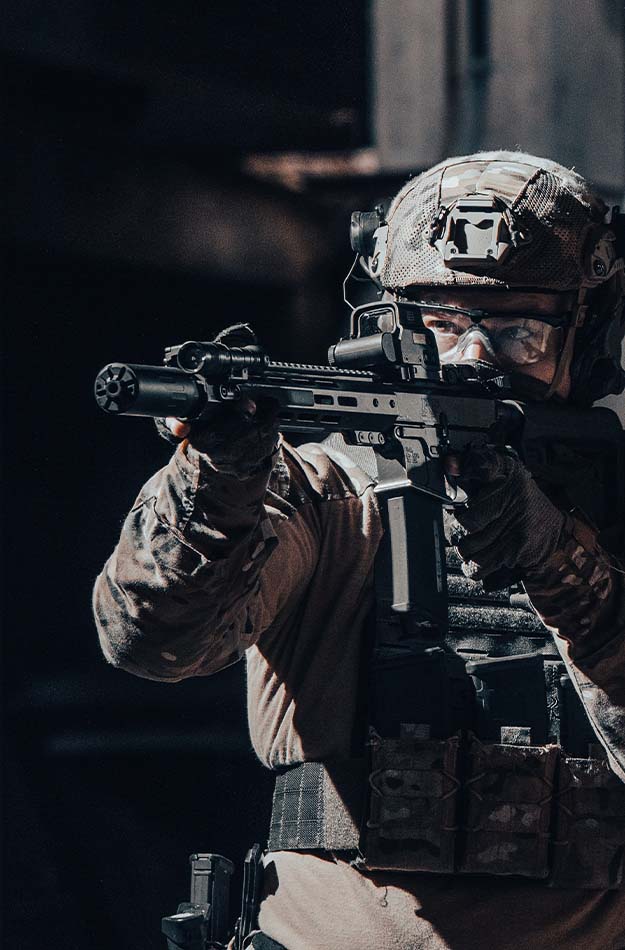 Uronen Precision UP rifles operates and functions with Streamer suppressors just like without suppressor, adjustable gas block is not needed.
Hannu Uronen – Uronen Precision