Silent Steel 5-Prong QD Flash hider is a suppressor mounting muzzle device which is very effective and strong 5-prong type flash hider. The prongs are connected to each other at the muzzle of the flash hider. This makes the prongs stronger and there is no risk of prongs bending. The monolithic prong design prevent prongs to ping under fire which is quite common feature of prong type flash hiders.
For short barreled rifles (10″-12″) we recommend A2 QD flash hider for maximum flash hiding.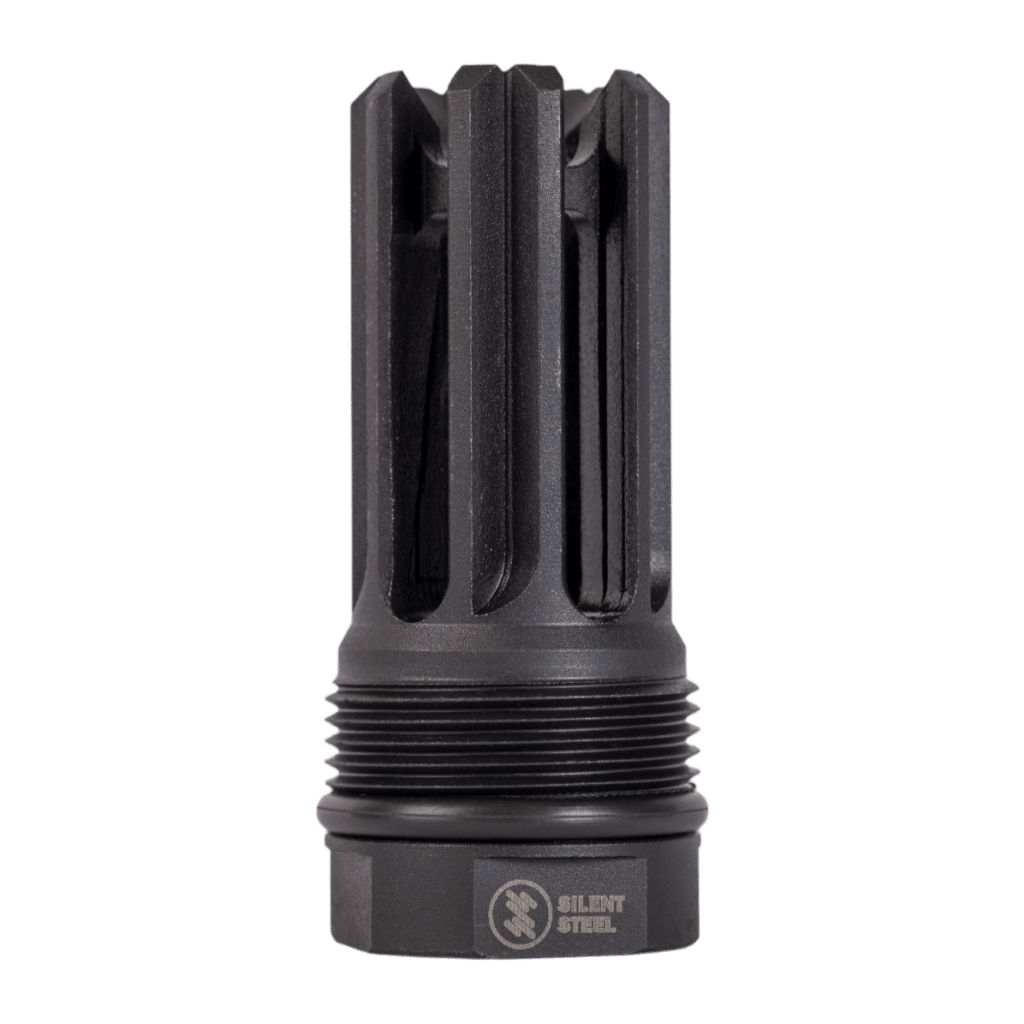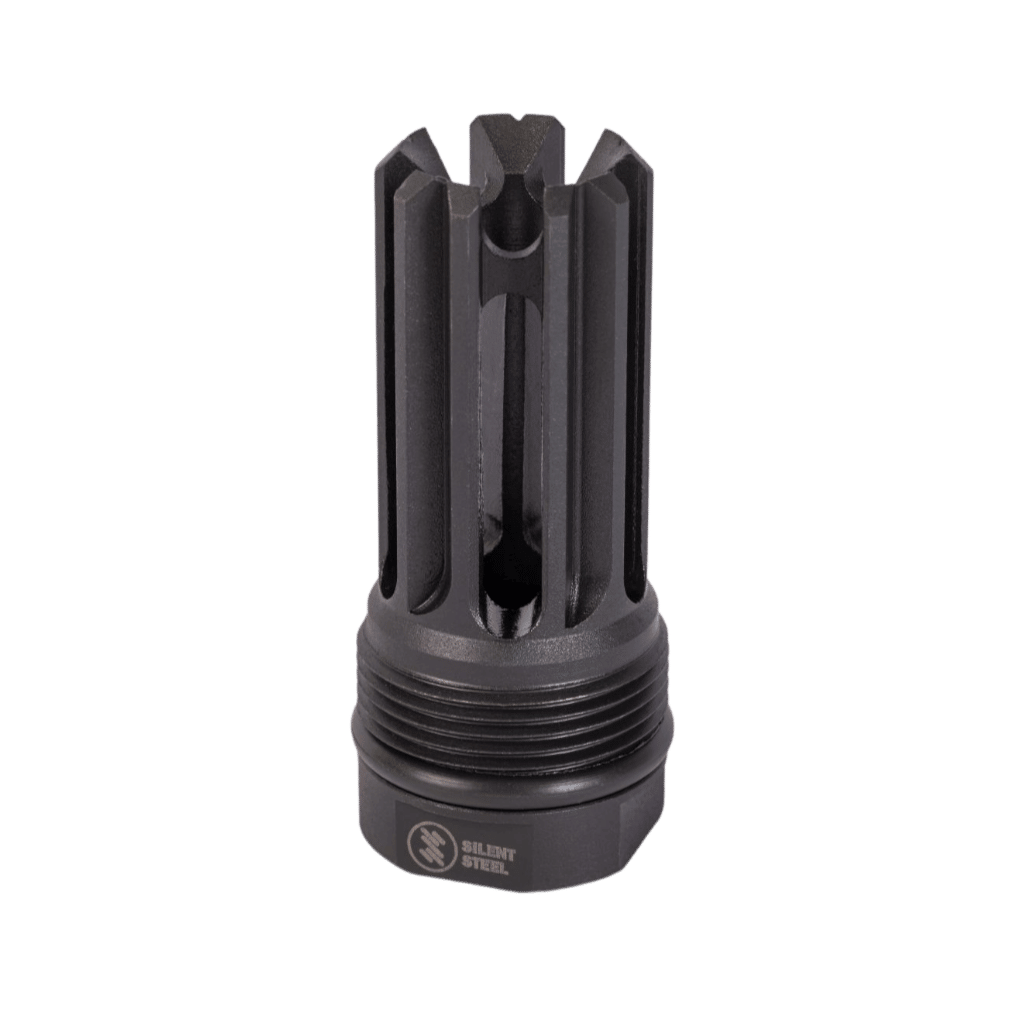 Technical Specifications:
Lenght: 62mm (M24x1,5 80mm)
Diameter: 22mm
Weight: 100g (M24x,15 160g)
Material: 25CrMo4
Surface treatment: nitriding
Threads:
Flash hiders are multicaliber. The bullet channel is 11mm.
M13x1LH – Steyr AUG
M14x1
M14x1LH – AK47 and AK74 type rifles
M15x1
FHM15x1HK – Heckler & Koch rifles
M16x1 – Saiga 9K PCC
M18x1
M18x1SC – Scorpion Evo3 PCC sub machine gun
M24x1,5 – Saiga and other AK type rifles with M24 thread
1/2″x28 UNEF – Standard AR15 type rifle thread
5/8″x24 UNEF – Standard AR10 type rifle thread
1/2″x28MCX – Sig 5.56 MCX flash hider
5/8″x24MCX – Sig 7.62 MCX flash hider
25/32″x24 – FN Minimi and FN Mag flash hider
More info:
Taper at the front of the thread ensures solid lock up and minimal/repeatable POI shift and it also effectively blocks fouling from entering the mounting surfaces.
The heat resistant o-ring behind the thread secures the suppressor tightly on the flash hider and suppressor will not loosen up by itself. The heat resistant o-ring peak temperature resistance is 400c degrees. In our test the muzzle device temperature, with AR15 equipped with 5.56 Compact Streamer, was 280c degrees after 6 x 30 rounds magazines in row.
How to buy our products
For orders inside Finland, please fill out the order form below. We will contact you via email with the current availability. Please be ready to send a picture of your ID and gun license via email. We comply with all current laws and sell only to persons that are able to own our products.
Our products will also be available at selected retailers.
Distributors
If your country is not listed please contact us via our contact form.
Contact
For sale arrangements outside of Finland, please contact us via our contact form.